With all the booze, the boobs and late night shenanigans, Mardi Gras isn't well known for being a family friendly holiday. Well, there's so much more to Mardi Gras than just flashing the goods for beads and drinking until you can't remember what country you're in. Mardi Gras is festive holiday, packed with great history and fun and quirky traditions.
Ok, the boob flashing for beads thing usually doesn't happen until well into the night when the kids have long since been asleep, so please don't let my humor turn you off from letting your kids participate in daytime Mardi Gras festivities.
Here are a few cheap and easy craft ideas for your wee ones to enjoy.

You kiddos will love practicing with scissors and fooling around in this paper jester hat.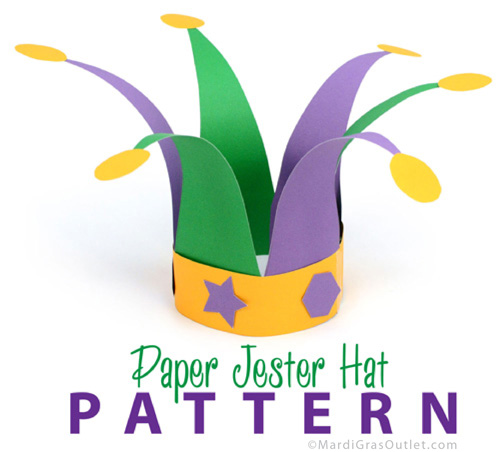 But what are you going to do with all those beads the kids have caught at the parade?
Glam up a simple plastic headband!


Your kiddo can transform a shoebox into his very own float using the beads and balloons and other goodies he's found at the parade.



A great DIY sensory activity.


Everyone can be king of Mardi Gras with the adorable paper plate crown.



Your kids may be too young to go the a masquerade ball but that shouldn't mean they can't have masked fun at home!




A Mardi Gras themed sensory bin would be a great way to use leftover Mardi Gras decor and goodies caught at the parade.





And last but least, here's another great way to use those beads! Make the frames even better but using them to hold photos of your little cuties from their trip to the parade!